Elevate Your Children's Spaces with Montessori-inspired Woodjoy Furniture
Nurturing Development and Creativity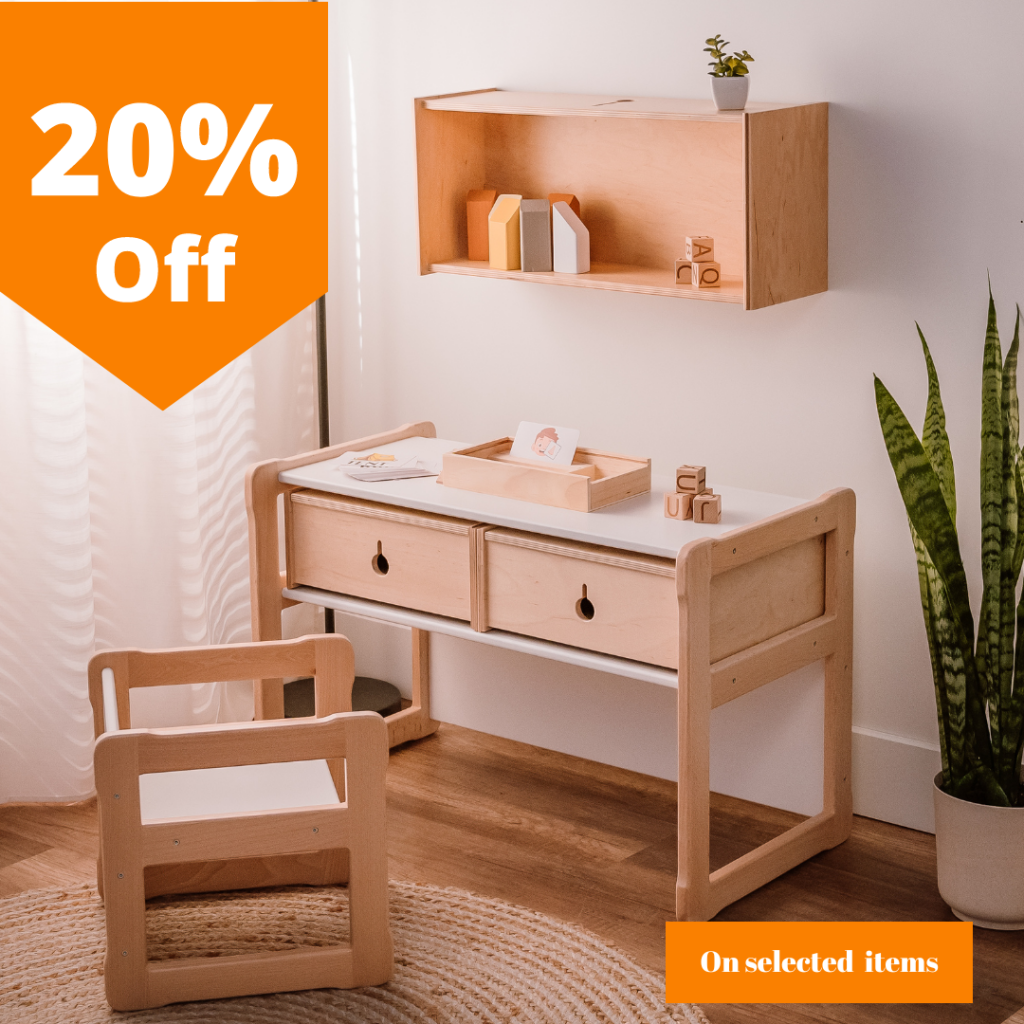 Empower Your Child's Learning Space with Woodjoy Montessori Furniture!
The learning space you create has a profound impact on your child's educational journey. Woodjoy's Montessori-based, adaptable furniture offers a unique opportunity to design a space that supports your child's growth, curiosity, and independence.
By integrating Montessori principles and investing in furniture that evolves with your child, you're setting the stage for a truly enchanting learning experience.
THE PRODUCT OF THE MONTH
We are happy to introduce the Child Montessori washbasin that has won the product of the month crown.
On this occasion we offer 20% off!
BROWSE OUR LOOKBOOKS
…and choose your products